PVC Shrink Film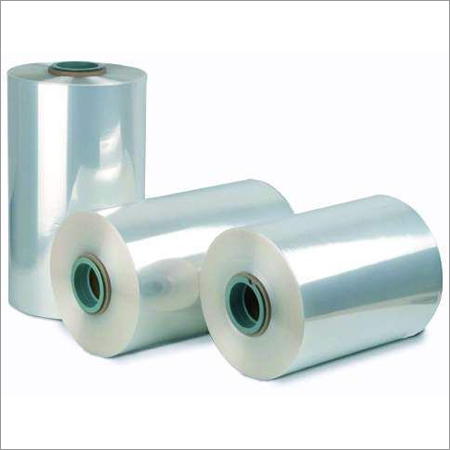 PVC Shrink Film
Product Description
We are one of the famous and prominent manufacturer and supplier of PVC Shrink Film, known as Polyvinyl chloride. The provided shrink films are widely used for a variety of applications such as CD and DVD packaging, packaging boxes, software and other non-edible items. Using the superior quality raw materials and latest techniques, all the products are manufactured. In addition to this, our company is supplying the range of PVC Shrink Films at competitive rates.
The product, as the name indicates, is a PVC Shrink Film with a property of shrinking on application of indirect heat and takes the shape of product over which it is being shrunk. The PVC Shrink Film in the form of sleeve had initially been used in India as an insulating material for electronic capacitor and dry battery cells. The product applications has been further developed to insulate the low tension bus bar units in electrical control panels used in the range of 2.5 KVA-4 KVA of capacity. The market has been further developed with pilfer proof cap required for pharmaceutical industry.

Applications:
The new areas other than dry cell, capacitor and bus bar industries are:

Beverage industry
Agro-chemicals and pesticides industry
Bearing industry
Hardware & hand tool industry
Automobile industry
Wire and cable industry
Books and stationery
Tooth paste and soap industry
Textile industry
LPG gas cylinders
Pharmaceutical industry
Audio/Video industry
The market is further developing its application to use PVC shrink film as colorful labels to replace conventional paper tables. The advantages of shrink labels are:

Properties:

Gives good aesthetics
Printing being reverse, product looks attractive
Takes any odd shape of product
Labels being printed by rotogravure process give sharpness to the art-work of the matter been printed
The world over conventional paper labels being rapidly replaced by shrink labels and the same has started in India. Multinational like Hindustan Lever, Ponds (India), Proctor and, Pepsi Foods, Parle Products, have already developed/developing PVC Shrink labels for their products like Pepsi, Thumps up, Limca, Citra Gold Spot, Liril, Ponds Dream, Flower/Magic, all brands of shampoos, talcum powder etc. Along with this, the edible oil industry is also seriously thinking of shrink labels for their 1 litre/2 liter packs. Beverage industry is very keen to make their various brands of beers, brandy and packing more attractive by using colorful and attractive shrink labels.